Please note – Our Try Camp Kindling event scheduled for Oct. 18 has been cancelled due to low registration numbers. We hope to give this event a try again in the coming months.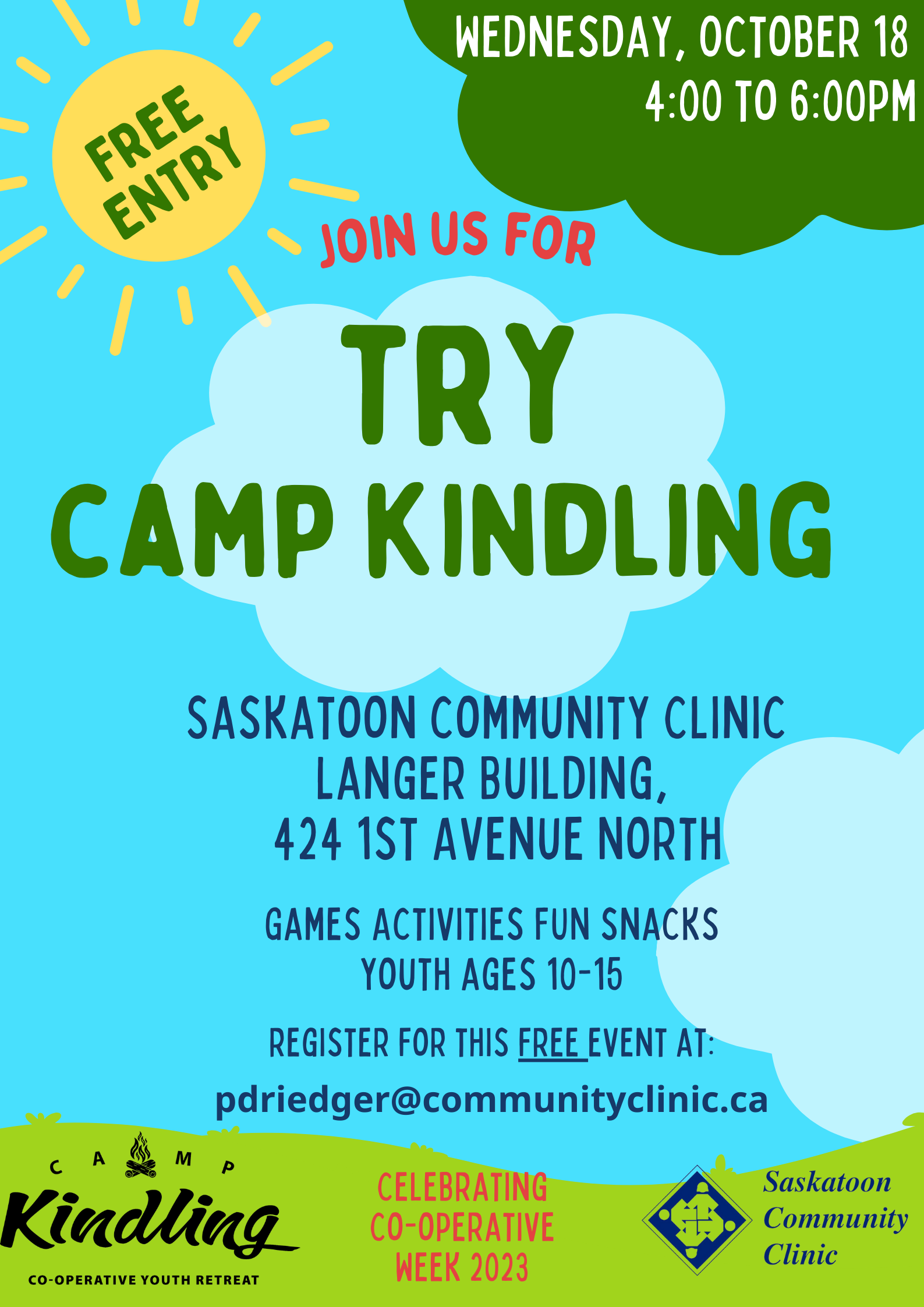 Try Camp Kindling!
Who: Youth ages 10 to 15
What: Try Camp Kindling – Games, Activities Fun, Snacks
When: Wednesday, October 18 from 4 p.m. to 6 p.m.
Where: SCC's Langer Building, 424 1st Avenue North
Why: To celebrate Saskatchewan Co-op Week and to build the next generation of co-operators
Register for this FREE event by emailing [email protected]
Proudly brought to you by the Saskatoon Community Clinic and the Saskatchewan Co-operative Association!